THAT'S A WRAP!
Thank you to all our participants and sponsors for another great Surf Series.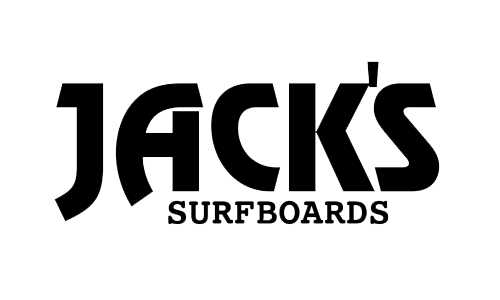 BULK ENTRY
Register for All Events
Get One Free
Micro Grom Assist (Age 9 & Under)
Coach or parent may assist surfer in the water with a push into waves. Boys & Girls
Micro Grom (9 & Under)
Surfers must catch their own waves. Boys & Girls
Groms (12 & Under)
Boys & Girls
Boys & Girls (Age 14 & Under)

Juniors (Age 18 & Under)

Open Mens (All Ages)

Open Womens (All Ages)
Open Longboard (All Ages)
Masters (Age 40-49)
Legends (Age 50-59)
Super Legends (Age 60+)

MEMBERS
Per Event: $60
Extra Division: $25
NON-MEMBERS:
Per Event: $85
Extra Division: $25
Bulk Entry: *Members Only

BULK ENTRY
Receive one free surf contest when you purchase all contests up front.
Bulk Entry: $360
Bulk Entry + 1 Extra Division = $510
Bulk Entry + 2 Extra Divisions = $660
*Must be an SBBC member to purchase Bulk Entry. Click here to become a member.
Each event awards points to all of the contestants based on their overall results from each contest. The better the contestant does, the more points they are awarded. Each contestant accumulates points throughout the year and a division champion is crowned at the end of each season.
Example of points allocation:
1st Place overall = 1,000 Points
2nd Place overall = 860 Points
3rd Place overall = 730 Points
4th Place overall = 670 Points
5th Place overall = 610 Points
6th Place overall = 583 Points
LIVE SCORING + Event Schedule
We utilize a live scoring system allowing competitors to know where they stand during their heats. Family and friends can also follow along from anywhere in the world via our live scoring site.
You can also check heat times and the event schedule using the button below.
In 2010, The South Bay Surf Series was created by the SBBC's initial Surf Series Committee which included Mike Balzer, Matt Walls, Wright Adaza, Shaun Burrell, Charlie Carver, Mark Theodore, and Doug Somers. Matt Walls and Wright Adaza continue today as Director and Co-Director. One objective of the Surf Series is to provide a local, top quality venue for young and older surfers to compete and hone their skills. Most important, these events are intended to nurture and build our local surfing community, while bringing like-minded people together for a fun day at the beach.
The very first Surf Series contest was held in fog at El Porto and the only equipment we had to run the contest included a cell phone for the clock/timer, a horn to notify competitors when a heat started and its 5 minute warning, a megaphone for announcements, some clipboards, one pop-up tent, a few chairs and folding tables.
Over the years, the Surf Series has evolved in its design, infrastructure, and the demographics of those who compete. Most of today's competitors are under the age of 18, whereas the initial contests had primarily adults. We are very proud of the growing number of groms (youngsters) competing in our contests, as well as having both male and female entrants. Watching these groms grow and develop their surfing skills over the years has been absolutely incredible and we are firm believers the Surf Series plays a role in their progress.
Each contest is comprised of 11 divisions from Micro Grom Assist (kids under 9 years old being pushed into whitewater by a parent, coach, or volunteer) to Legends (50 years old and older). This includes an open longboard division and open women's division. In the 2019-2020 season, the Surf Committee added a Foamy Division so those new to surfing can participate in the contests in a less intimidating division and format. The only rule is the surfboard must be a foam board. These contests are family friendly, inclusionary, and ultimately a fun day at the beach for everyone. Most people who show up (volunteers, parents, competitors, friends of competitors) have made new friends at the contests and get together for a surf or other activities outside of the contests.
The infrastructure changes we made over the years focused on improved efficiency, accuracy, and minimizing our carbon footprint. These changes include providing 10 gallons of fresh water, sponsored by HippyTree, for reusable water bottles, electronic scoring and iPads for judges, a large electronic digital clock and horn, solar panels to power the contests eliminating the need for a gas-powered generator. We have also added multiple pop-up tents, tables, chairs, expanded judges from 3 to 6 in order to run north and south contest areas simultaneously, purchased a trailer to store and haul all of our contest equipment, as well as a wagon to help haul equipment across the sandy beach. Needless to say, a lot has changed, and we continue to look at areas for improvement based on feedback we receive from volunteers, parents, and competitors.
It is important to note that the success of the South Bay Surf Series would not have been possible without the support of our long term title sponsor, Subaru Pacific, our founding sponsor Beach Cities Orthopedics, Kinecta Federal Credit Union, Dive N Surf, ET Surfboards, Spyder Surfboards, Jacks, Watermans, Fan Mountain, Easy Reader, Adaza Electric and numerous other local businesses who have supported us throughout the years by hosting a contest or contributing funds and product.
In addition to our sponsors, another critical component to the contests success is our reliable list of volunteers who haul and set up equipment at 6:30am and break it down at the end of a long day, our office staff who track and tally scores all day long, the LA County Lifeguards who ensure our safety, and various vendors who provide support services. We are grateful for all of you!